Meadow Park football club's new pavilion to be opened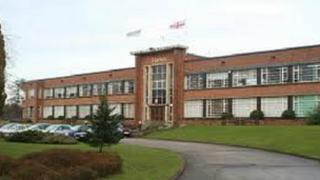 A football club in Worcestershire has opened its new sports pavilion.
Meadow Park Farm football club, in Bromsgrove, successfully raised £300,000 for new changing facilities, but the scheme ran into problems when it was landed with a £70,000 VAT bill.
The club currently has about 250 players in 16 different teams ranging from under eight level to adults.
The new facility includes four changing rooms, two officials' changing rooms, a kitchen and a clubhouse.
"The work that's gone into it has been amazing by all the people that have been involved with the club - parents, children, local businesses and our funding partners," said chairman Paul Hutchins.
Premier League brothers Craig and Gary Gardner, who play for Sunderland and Aston Villa respectively, officially opened the pavilion on Saturday.
The facility was built using a £153,529 grant from the Football Foundation, £84,000 from the Football Association and £50,000 from Bromsgrove Council, as well as money made by fundraising.