Chateau Impney and Raven Hotel sold securing 44 jobs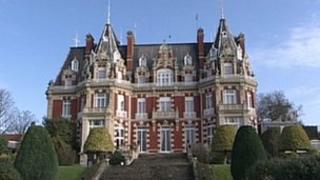 Forty four jobs have been secured after the sale of two of Worcestershire hotels.
The Chateau Impney Hotel and The Raven Hotel in Droitwich have both been bought by Greyfort Properties Limited.
They have been sold as a going concern after going into receivership in November 2009.
Manager Ben Elder said: "Three or four attempts have been made by buyers in the past and I'm very positive about the purchase by Greyfort."
The company Impney Group Limited, which owned both The Raven and The Chateau Impney, was placed into administrative receivership in November 2009.
Mr Elder said the new owners were still considering plans for The Raven, which stopped trading in 2010.
It has recently been used as accommodation for staff working at The Chateau Impney.
The new owners will continue to run The Chateau Impney as a hotel, he added.
The Chateau was built in a classic French Renaissance style in about 1875 by John Corbett, as a present for his wife.