Evesham land 'where Virgin Mary was seen' in housing row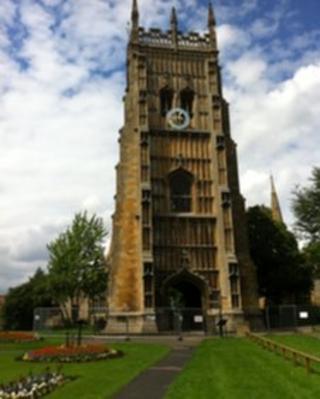 Campaigners are fighting plans to build houses on land in Evesham - because it is where the Virgin Mary is claimed to have appeared.
A group of residents, named Keep Evesham Green (KEG), are against plans to build 200 houses along Abbey Road.
They said history shows the Virgin Mary was seen by a swineherd named Eof and then by St Egwin, leading him to found Evesham Abbey in about 700AD.
Colin Merriman from KEG said: "This land is sacred and special to Evesham."
He said: "This site is where the name Evesham comes from.
"Eof (Eve) is the name of the swineherd who saw the apparition and ham is a Germanic word meaning the meadows or a floodplain."
The proposals are part of the South Worcestershire Development Plan which will go out to a public consultation between 6 August and 14 September.