Bishop of Worcester on learning visit to African diocese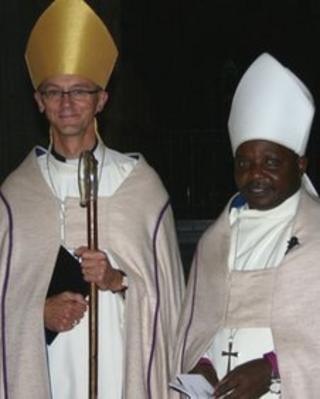 The Bishop of Worcester is to visit an African diocese as part of a learning partnership.
Bishop John will go to Tanzania as part of a link that was set up in 2010 between the Diocese of Worcester and the Diocese of Morogoro.
He will stay in Africa for 10 days and will preach at the cathedral and confirm Christians in a parish church.
Bishop John said that "thoughts and experiences" can be shared and "much can be learned" from the link.
In July, 17 teachers from Worcestershire recently returned from a trip to Africa as part of the same partnership.
Bishop John said: "Although I've been to Africa many times, this is my first visit to the Diocese of Morogoro.
"I'm looking forward to spending more time with Bishop Godfrey and seeing how the Church is growing in their part of Tanzania."
"Apparently some of the confirmation service will need to be spoken in Swahili, which will be an interesting challenge," he added.
Bishop John will also be spending a night at Berega Hospital and visiting Zanzibar where he has links through his previous diocese.