Evesham bell tower restoration starts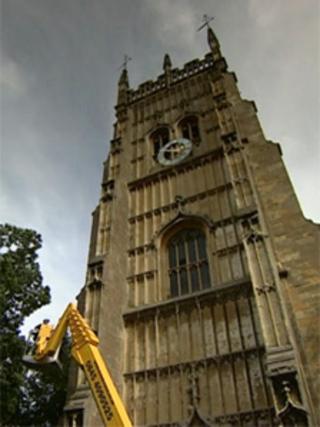 Work has started to restore a 16th Century Worcestershire bell tower after stonework started to fall off.
Evesham bell tower was last refurbished in 1951 and a detailed survey of the building is expected to be done alongside urgent repair work.
Evesham Parochial Church Council said it planned to launch a public appeal later in the year to raise funds for the project.
Fencing has peen put up around the site to protect people from falling masonry.
The church council said some of the falling pieces were up to six inches (15cm) long, with the structure suffering after recent harsh winters.
It said the initial work to secure the building was being paid for from donations and reserves and was due to be completed by 31 August.
Bell ringing has been suspended to allow the work to be completed.