Worcester Bosch pulls out of technology park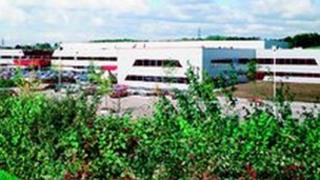 Worcester Bosch Group has announced it will not be relocating to a new technology park.
The central heating systems supplier had planned to build a new headquarters at the Worcester Technology Park, near junction six of the M5.
The Warndon based company was set to have been the anchor tenant.
A spokesman said "current economic conditions" meant they could no longer justify the "significant investment" needed.
The company, which is one of the city's biggest employers, said it continued to be committed to retaining manufacturing and headquarters in Worcester.
County Councillor Simon Geraghty, deputy leader and cabinet member for economy and infrastructure, said he understood the firm had had to make "an extremely difficult commercial decision".
The council said it was now working closely with local authorities and land owners, looking for alternative proposals for the site to ensure it could still attract major investment.