Court action to evict travellers from Droitwich field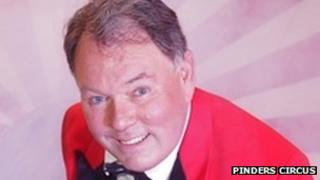 Court action will be used to move on travellers whose encampment stopped a circus performing on a field in Droitwich, a council has said.
Wychavon District Council will apply for an eviction notice at Worcester County Court on Wednesday to get them moved from the site on Ombersley Way.
Pinders All Human Production Circus had to cancel four shows because it could not get access to the site.
"It's a blow... we've lost half a week's money," said director Mike Lea.
"In this economic climate losing any income is not welcome and we've got to refund some people who can't make it to the next venue, so it has affected us badly."
Mr Lea said anyone with tickets for the Droitwich shows could swap them for tickets for performances in Evesham, taking place from Thursday.
The council said it was disappointed the travellers had not moved in time for the circus, but it had to follow a set process in order to evict them from the land.
Head of legal services Ian Marshall said: "In the past travellers have moved before they're due in court so it's conceivable that they might move before Wednesday morning.
"We're not ruling out the use of enforcement action involving court bailiffs."