Croome Court: Restoration project gets £1.8m of funding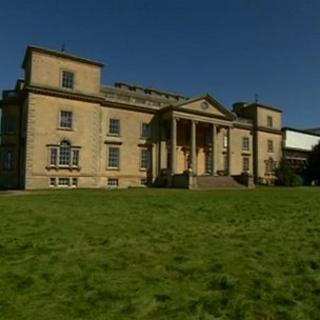 Some £1.8m of lottery funding has been awarded to help with the restoration of a Worcestershire stately home.
The National Trust said the money for Croome Court means it can afford to pay the running costs and recruit more staff for the £6.36m project.
The trust said it will carry out as much repair work as possible will be done in front of visitors to the court.
Staff said they had applied for the latest round of Heritage Lottery Funding, worth £1.8m, in June.
A separate appeal was recently launched for money to repair one of the wings.
The court's "red wing" is in the highest category on English Heritage's at-risk register and was added to the Georgian mansion house in the 1750s as the servants' quarters, kitchens and offices.
It is hoped the structural shell of the building, designed by the famous landscape artist Lancelot "Capability" Brown, will be completed in 2014.