Andrew Heath arson death: Two more arrested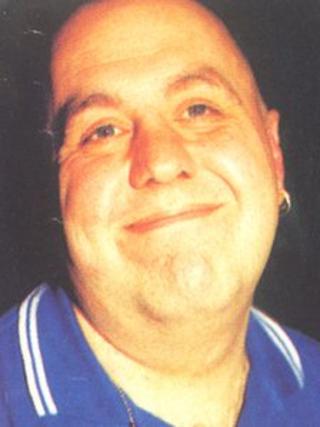 Police have arrested two more people over the death of a 52-year-old man in a suspected arson attack in Worcester.
Andrew Heath was found dead after the fire at his Warndon flat in the early hours of 14 December, 2011.
West Mercia Police has arrested a man on suspicion of murder and a woman on suspicion of perverting the course of justice. Both are in their 20s.
Detectives had already been given more time to question four people arrested over the death of Mr Heath.
A man in his 20s was re-arrested on suspicion of murder on Tuesday and three people were held on suspicion of perverting the course of justice.
Officers can now detain the four people until Wednesday evening.
Indecent assault
Police have said Mr Heath was a convicted paedophile, which is one line of inquiry into his death.
The man who was re-arrested was previously arrested in January and was being held in custody in Kidderminster, police said.
A woman in her 40s, a woman in her 20s and a man in his 20s were all arrested at addresses in Warndon on Tuesday on suspicion of perverting the course of justice.
In April, West Mercia Police confirmed Mr Heath had five convictions in the 1980s and 1990s for gross indecency and indecent assault against teenage boys.
The offences occurred in Leicester and Birmingham, a spokesman said.
Police added they had no records of any offences or complaints against Mr Heath since he moved to Worcester and had "uncovered no animosity" towards him from the community.