Worcestershire council to spend an extra £2.5m on road repairs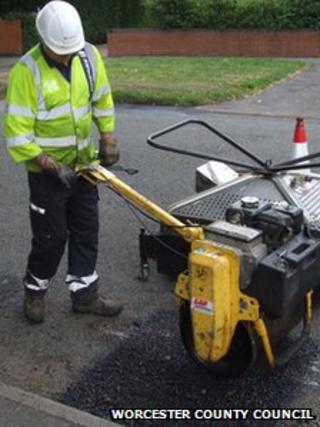 An extra £2.5m is to be spent repairing potholes and cracks in roads around Worcestershire over the next three years, the county council has said.
The investment is on top of £3.2m being given to them by central government for roads maintenance.
It said £500,000 will go into its continuing highways repair budget.
The remaining £2m will be used to pay for road and footpath repairs that are highlighted by residents, the authority said.
Council leader Adrian Hardman said: "That money will be used to pay for more localised jobs which aren't driven by the council's engineering criteria.
"For example we have a stretch of pavement between the village hall and doctors surgery where I live in Bredon that needs repair, it's important for local people but for the county as a whole it's not that vital.
"Those are the types of jobs that this money will pay for."