Alethea Taylor murder trial: Witnesses dispute accused's movements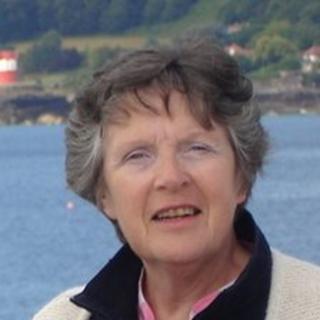 Witnesses have disputed the movements of an undertaker accused of murdering his wife on the day he reported her missing.
Alethea Taylor, 63, was last seen in the village of Orleton, Herefordshire, on 19 January 2012.
John Taylor, 61, denies killing his wife and disposing of her body.
One witness told Worcester Crown Court she had seen Mr Taylor outside his house half an hour before he claims to have returned home.
Mercedes Mason told the jury she had spoken to the defendant at 10:10 GMT on the 19 January, in his driveway, while she was walking to a t'ai chi class in the village hall.
She said he was "at the rear of his car, with the rear passenger door fully open".
Prosecutor Michael Burrows asked her what Mr Taylor was doing. She said he had the "nozzle of a vacuum cleaner in his hand" but it was not turned on.
Ignatius Hughes, for the defence, asked her if she could have mixed up her dates, to which Ms Mason replied "no".
Another member of the t'ai chi class confirmed Ms Mason arrived at the village hall between 10:20 and 10:25 GMT.
Mr Taylor said he had returned to the house at 10:45 GMT, but only went in to the garage before driving away to renovate a house in Leominster.
He said he returned home at 16:00 GMT to find the house empty and the front door ajar.
Another witness, Brian Holland, who works at the public tip in Leominster, said he saw Mr Taylor emptying plastic bags of rubble and cardboard at about 14:20 GMT on the 19 January .
His car was then captured by police vehicle cameras and the tip's own CCTV entering the site at 16:19 GMT, 20 minutes after he said had returned home.
The trial continues.