Herefordshire Council leader John Jarvis to step down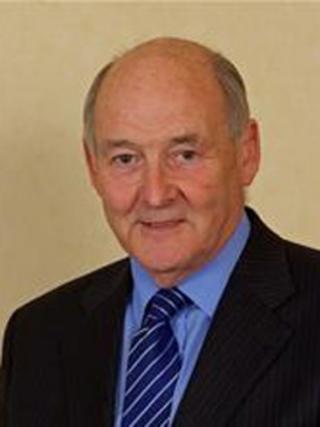 The leader of Herefordshire Council, John Jarvis, has announced his resignation.
Mr Jarvis, who is planning to step down on 24 May, said he had taken the decision due to personal and medical reasons.
He said he would remain a councillor until the next elections in 2015.
The Conservative group, which controls the local authority, is expected to nominate a new leader at its annual general meeting on 9 May.
The proposed leader would then need to be elected at the next full council meeting.
Mr Jarvis said he was proud of what the local authority had achieved since he joined as a councillor seven years ago, representing the Kerne Bridge ward.
He also thanked officers and councillors for their support since he became leader two years ago.