New £250,000 MAF charity plane on show in Defford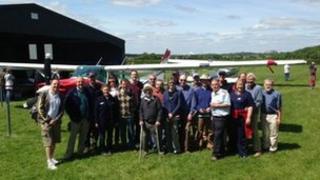 A new £250,000 plane which a charity will use for disaster relief work has been unveiled in Worcestershire.
The Cessna 182 was shown to supporters of the MAF charity in Defford earlier at the start of a tour around England.
MAF has a fleet of 135 light aircraft in 25 countries, flying in medical, healthcare and educational supplies.
The airstrip is on a farm owned by Clive Porter, who asks users to donate to MAF rather than pay a fee.