River Severn seal 'Keith' may have returned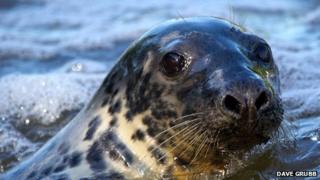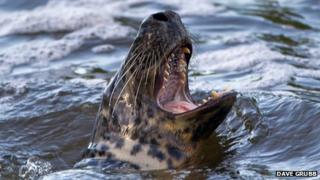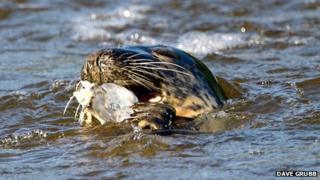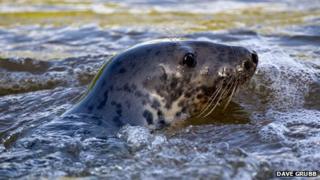 A seal has been spotted in the River Severn in Worcestershire again.
Between November and March several sightings were made of what is believed to be the same female grey seal, named Keith by locals.
The Angling Trust applied for a licence to shoot it over concerns it had eaten fish stocks but then opted to move it to the sea instead. It then halted those plans after sightings stopped.
However, on Tuesday a seal was seen again near Diglis Weir in Worcester.
Photographer Dave Grubb captured shots showing a seal in the water.
Following floods at the end of 2012 there were sightings of a seal in Worcester, Bewdley and at the marina in Stourport-on-Severn, about 50 miles from the sea.
'Pattern in sightings'
In March a seal was filmed on the Severn, near Gloucester, by a pair of paddle boarders.
Mark Lloyd, chief executive at the Angling Trust, said they were waiting to see if there is any pattern in the sightings before looking at the next step.
He said if it appeared the seal was staying, they would speak again to the British Divers Marine Life Rescue, whose drivers could use nets to move the animal back to the sea.
As a long-term solution, he said, they could look at installing seal scrammer devices on the banks of the Severn to scare the seals away.
The devices emit high intensity sounds that can be heard for many miles underwater.
Similar technology is regularly used in parts of Scotland where seals have been known to get into rivers.