Evesham bell tower appeal hopes to raise £500,000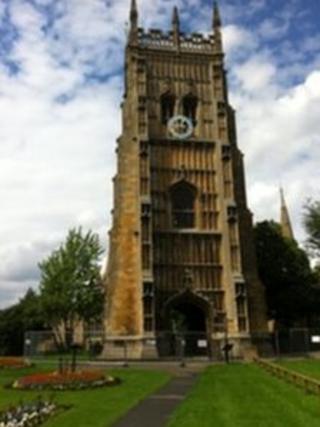 An appeal has been launched to raise £500,0000 to restore a Grade I listed 500-year-old bell tower in Evesham.
The tower, once part of the town's abbey, was shut last August over safety fears, but public access was reopened following repairs in September.
The appeal team's Stan Brotherton said it was "a quite remarkable building" linking the present day town "right to the very end of Evesham Abbey".
The last major conservation work on the tower was in 1951.
The bell tower was built in about 1530 to hold the bells of Evesham Abbey.
It was one of the few buildings to survive the dissolution of Evesham Abbey by Henry VIII.
The inspection work identified a range of conservation work required, which is the basis of the current appeal.