New Broadway signs voted on by residents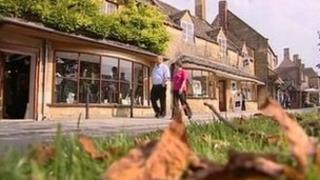 Residents are being asked to vote on replacements for the "tired" old signs in a Worcestershire beauty spot.
Broadway is such a "key visitor attraction" that it has been prioritised for update to the signs in the village, Wychavon District Council said.
New signs have been commissioned by Worcestershire County Council.
The two possible designs being considered will go on show at Broadway library from 17 - 30 June.
Chris Brooks, from Wychavon District Council, said "it's so important that there is clear information provided so it's easy for people to find their way around".