Crews remain at Lawrence Road recycling plant six days after fire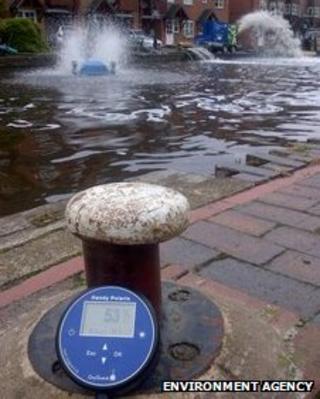 Crews are still at the scene of a recycling plant six days after a fire.
Up to 80 firefighters fought the blaze on an industrial estate at Lawrence Recycling in Kidderminster on Sunday.
The fire was within large piles of waste including paper and plastic which cannot be removed because the building is structurally unsafe.
Air quality is being checked and the Environment Agency (EA) and the Canal and River Trust are on site.
On Wednesday, the EA said about 200 fish had died after water used to tackle the fire ran back into the nearby Staffordshire and Worcestershire canal. A further 300 live fish were also moved out of the canal.
The Canal and Rivers Trust has pumps and aerators working in the area after oxygen levels fell to 1% at one point.
The cause of the fire is not yet known.