Redditch Crematorium begins to heat town pool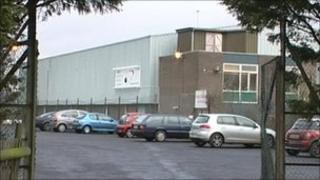 A Worcestershire swimming pool is now being heated by a nearby crematorium.
Abbey Stadium leisure centre is finally using waste heat diverted from Redditch Crematorium after the project was hit by delays due to extra work.
Redditch Borough Council expects the scheme to reduce the centre's gas bill by aver 40%, equating to a saving of about £15,000 a year.
Plans were initially attacked by a union as "sick and an insult to local residents" when they were announced.
The leader of the Labour-run authority, Bill Hartnett, said it had "been a challenging project from start to finish".
He added Redditch could be "proud that it is leading the nation" with the environmental award-winning system.
The project was awarded a national Green Apple award in May.