Heatwave sticky patches delay Worcestershire road work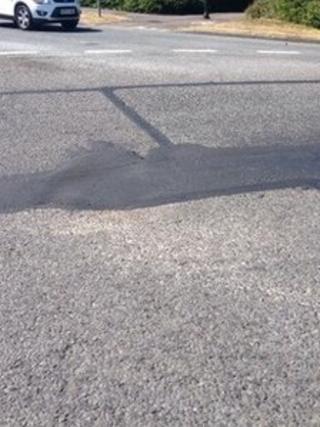 Road resurfacing has been postponed after "sticky patches" appeared on some newly laid roads in Worcestershire.
The county council said it had delayed about 60 miles of its summer surface dressing programme until temperatures get a least 5C cooler.
Small sections of sticky patches had appeared on "a few" roads in the county, it added. Temperatures reached highs of about 30C on Friday.
It has put down fine gravel to ensure the road surface remains in good order.
Highways manager Jon Fraser said recent pothole repairs had also been dislodged in some areas.
"If anyone spots a problem such as this I would encourage them to report it online or via our app in the same way as when reporting a pothole," he added.