Hoarwithy bridge stays closed due to 'more extensive' badger damage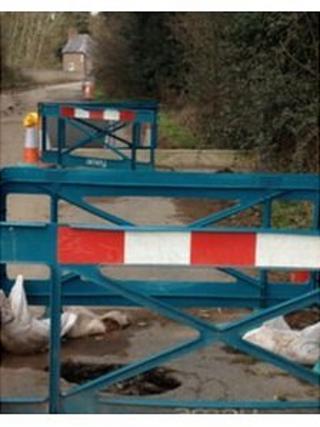 A bridge in Herefordshire, and its approach roads, are to be closed for longer than expected to repair damage caused by badgers.
The Hoarwithy bridge was closed on 22 July for the damage to be assessed.
Herefordshire Council said the damage was "more extensive than originally thought".
The council said it will not be able to say when the bridge will reopen as it is still trying to work out the best way to deal with the damage.
Although a full "dig-out" of the road could be undertaken, this would take "considerably longer than we would like", a spokesperson said.
The council said it was talking to its contractor and local residents to investigate options for repairing the road that will take less time and cause less inconvenience.
The road will remain closed until repairs are complete.
Badgers have undermined the road by digging out their setts.