Dr Richard Taylor to stand again for parliament on NHS ticket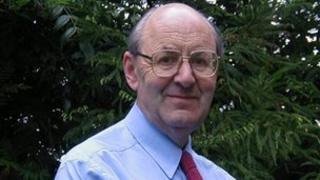 A former independent MP in Worcestershire has said he is to stand again at the next general election.
Dr Richard Taylor won Wyre Forest in 2001 with a majority of 18,000, standing on the single issue of saving Kidderminster Hospital's services.
He held the seat in 2005 with a reduced majority before losing it to the Conservatives in 2010.
Dr Taylor said he had chosen to stand again to oppose the government's NHS reforms.
The 79-year-old former hospital physician is the life president of the Independent Community and Health Concern (ICHC) party and one of the co-founders of the newly-formed National Health Action Party (NHAP).
Dr Taylor has said he will stand as an ICHC candidate but will make it clear he also represents the NHAP.