Paralympic swimmer Chris Holmes becomes peer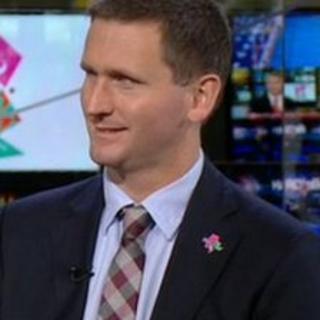 A Paralympic medallist is to become a Conservative peer in the House of Lords.
Chris Holmes, a former swimmer from Kidderminster, is among 30 new peers set to join the House of Lords.
He won a total of nine gold medals, five silvers, and one bronze at the Paralympic Games from 1988 to 2000, and became blind as a teenager due to a genetic eye disorder.
Mr Holmes said it was "a tremendous honour" to become a peer.
"I'm really excited and looking forward to the challenge and hope to make a contribution."
Mr Holmes worked as an ambassador for the Disability Rights Commission and was Director of Paralympic Integration for the 2012 Olympics and Paralympics in London.