Youngest councillor in Herefordshire resigns after drugs caution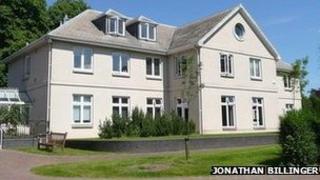 The youngest county councillor to be elected in Herefordshire has said he is resigning after being given a police caution for the possession of drugs, his party has said.
Alex Hempton-Smith was elected to the Tupsley Ward of Herefordshire Council in 2011 at the age of 19.
In a statement, Mr Hempton-Smith said he was arrested in Fusion nightclub in Hereford on 16 August.
Mr Hempton-Smith said he had been suffering from depression.
In a letter to his constituents Mr Hempton-Smith, of the It's Our County party, said he had been unable to share his illness with anybody and he had found it "disabling and socially isolating".
Honesty applauded
"The recent incident at Fusion Nightclub has made me confront the realities of my situation and has enabled me to see clearly how to put things right," he said.
"Like many young people I have ambitions to travel the world to get a wider perspective and I am now taking this opportunity."
Councillor Anthony Powers, leader of the party, said he and his colleagues applauded Mr Hempton-Smith's honesty in confronting his difficult personal circumstances and publicly recognising a serious error of judgement.
"I am well aware that the council's support system for members, both financially, and on a personal level, could be improved.
This is particularly the case for young people who are public spirited enough to put themselves forward for election," he added.