Thai man jailed eight years after Richard Collins murder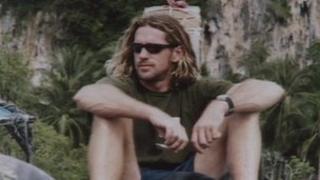 A Thai man who stabbed a British traveller to death has been jailed, eight years after committing the crime.
Richard Collins, 35, was murdered in Krabi, Thailand in March 2005.
Utain Dungnoi was arrested in June of that year. He admitted the murder but was not imprisoned because of legal arguments over the length of his sentence.
Mr Collins' mother, Yvonne Hart, said the Foreign Office had told her that Dungnoi had been jailed for 15 years.
Mr Collins was from Hereford but had been living in Thailand for four years.
His mother, who was contacted by the Foreign Office on Monday, said it had been "a long, hard and frustrating process" but it felt like "justice".
"I've got very mixed emotions because Richard is still dead," she said.
"We've been fighting all this time to get justice, that's all you can do for your children."