Herefordshire councillor Russell B Hamilton resigns after 'threats'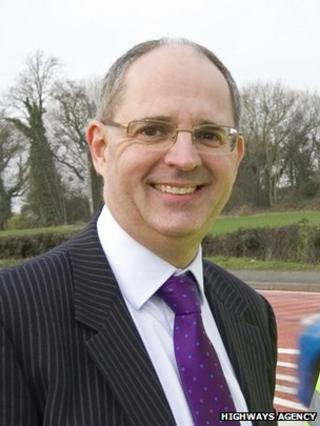 A Herefordshire county councillor has resigned over what he claims to be "disrespectful and bullying" behaviour.
Conservative Councillor Russell B Hamilton has stepped down as a member for the Pontrilas ward.
In a letter to the leader of the council Tony Johnson, and seen by the BBC, Mr Hamilton said it was a decision he had "agonised over".
Mr Johnson, a Conservative, said he was sad the cabinet member for environment, housing and planning was leaving.
Mr Hamilton claims to have been threatened in the council chamber and described the behaviour of some of his colleagues as unacceptable.
He said "those events" had prompted him to make the decision to leave.
He has raised one issue with the council's standards panel.
'Appalling behaviour'
The letter also lists other concerns of his regarding the council, including its financial position and lack of effective decision making.
Mr Hamilton's letter does not name individuals but says: "Council life is littered by numerous examples of the same small group of offenders displaying what can only be described as self-serving, ill directed and frankly appalling behaviour."
Speaking about the letter and the decision to stand down, Mr Hamilton said: "The vast majority of councillors are extremely dedicated, hard working and go far beyond what most people might expect them to do.
"There are a few people who are disruptive to the way in which the council functions.
"The council business, in my opinion, is made more difficult by a small number of vocal people who campaign against absolutely everything."
'Bickering and manoeuvring'
He also complained about councillors "bickering over petty issues, playing to the gallery and politically manoeuvring".
A statement from Herefordshire Council said a by-election would be held.
Mr Hamilton said he had no interest in public life in the future.
Mr Johnson said: "On a professional and personal level, I would like to say how sad I am at councillor Hamilton's decision to leave the council.
"He is without doubt the hardest-working councillor serving at present.
"I think it is unlikely that the people of Herefordshire will ever understand the difference he has made for them over the past few years."