Redditch diabetic death patient's nurse gets caution order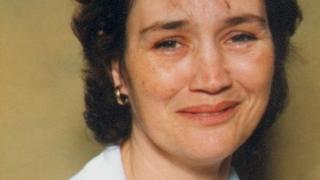 A nurse who failed to take blood sugar readings for a diabetic woman who died has received a five-year caution order.
Jackie Charman must also do more training if she returns to work, the Nursing and Midwifery Council told her.
She was caring for Margaret Pitt, 55, who died at the Alexandra Hospital in Redditch, Worcestershire, after being admitted with high blood-sugar levels.
Miss Charman admitted she did not check Mrs Pitt's blood-sugar levels during the night, in November 2010.
Mother of three Mrs Pitts, who had lived with Type 1 diabetes for 30 years, suffered an irreversible brain injury and later died.
A coroner ruled in June 2012 that Miss Charman committed a gross failure in not taking a blood sugar reading for Mrs Pitt.
At the hearing earlier, she also admitted she had not given Mrs Pitts a snack before she went to bed.
In August 2013, an undisclosed settlement was paid by Worcestershire Acute Hospitals Trust to Mrs Pitt's family.