'Untidy' St Gregory's Catholic Church in Redditch could be bulldozed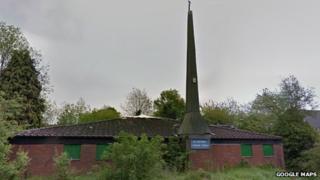 A former church will be bulldozed if it is not cleaned up, a council has warned.
St Gregory's Catholic Church in Winyates, Redditch, has been empty for years, attracting rubbish, vandals and anti-social behaviour.
Redditch Borough Council has now served a notice under the Town and Country Planning Act in an effort to get the site improved.
The Catholic Archdiocese of Birmingham could not be reached for comment.
Redditch Borough Council planning enforcement officer Ian McKay said: "We have been trying to negotiate with the church for some time now.
"This dates back to 2006/2007 and we have not been able to progress this matter in any way.
"We feel we need to take some formal action to force the issue; to get the land tidied up."