Royal Worcester Porcelain site 'arts quarter' plan approved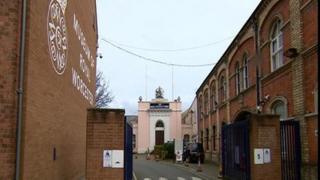 A £10m scheme to create an "arts quarter" on the Royal Worcester Porcelain site has been given the go-ahead by council bosses.
The development will include cafes, bars and restaurants, as well as workshops where porcelain making could be revived.
It is hoped work on the scheme, inspired by Paris's artistic Left Bank, can start before the end of the year.
The former works closed in 2008, after more than 300 years of production.
The site is owned by The Bransford Trust, which oversees several art projects in the city.
Vincent Kirk from KKE Architects, behind the scheme, said: "I am relieved and pleased to get this approval.
"It's an exciting scheme and, for a small city like Worcester, you don't often get a chance to do something like this."