Hereford power supply sees £11m upgrade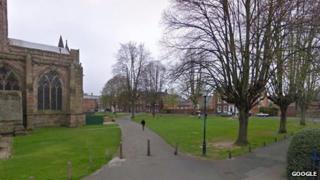 An £11m project to boost power supplies in Herefordshire has started, an electricity company has said.
Western Power Distribution said the work, which includes the construction of a new sub-station in Hereford, will help improve reliability.
The project also involves the upgrading of equipment in a substation near Dormington and the laying of 9 km (5 miles) of new cable.
Some roads in the city will be closed while the cable is laid.