Michaelchurch Escley Primary schools appoints new head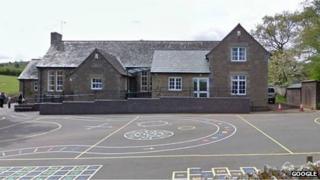 A Herefordshire school that faced questions over its future last year, is to develop a pre-school to help boost pupil numbers.
In December, the County Council warned the resignation of two teachers at Michaelchurch Escley Primary left it with an insufficient number of staff.
But in recent months its future has been secured and a new head teacher, Louise Crocker, has been appointed.
The pre-school will mean a "sustainable future" for Michaelchurch, it said.
A number of children have already signed up and the school is also planning to increase the amount of outdoor learning.
The spokesperson added that the International Primary Curriculum was being introduced in September to allow pupils at the rural school to connect better with communities across the world.