Andrew Heath fire death: Trio sentenced for lying to police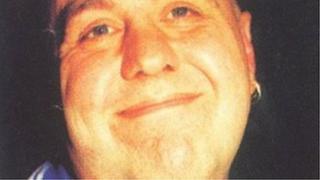 Three people have been sentenced for perverting the course of justice during the investigation into a loan shark's killing.
Andrew Heath, a convicted sex offender, died in an arson attack in Worcester in December 2011.
His biggest debtor Daniel Martin, 25, of Canterbury Road, Ronkswood, Worcester, was jailed in November for 10 years after admitting manslaughter.
Martin's mother, sister and sister's partner have all now been sentenced.
Debtor's book
Teresa Martin, aged 46 and of Rodborough Drive, Worcester, was sentenced to 14 months' imprisonment for providing false witness statements after pleading guilty on 31 March.
Following a trial in October 2013, Sarah Martin, aged 27, and her partner Matthew Davies, aged 30, both of Maple Avenue, Worcester, were found guilty of a similar charge.
Martin was sentenced to 12 months' imprisonment and Davies to 10 months.
The trio have however been released from custody as they spent time on remand or on an electronic tag before their sentencing.
West Mercia Police said Mr Heath ran a money-lending scheme in the Warndon area of Worcester but had debts of his own and died owing about £7,000 to £8,000 to doorstep lenders, payday loan companies and catalogue firms.
A debtor's book belonging to Mr Heath showed Martin owed the most money to him.
The investigation which followed the fire included an appeal on Crimewatch and the release of a recording of the 999 call Mr Heath made when he discovered the flames at his home.