Eardisley and Pembridge GP surgeries facing closure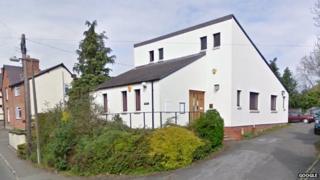 GP surgeries in two Herefordshire villages are set to close due to a lack of doctors.
NHS England said it was "no longer possible to maintain" the practices, in Eardisley and Pembridge, due to "challenges in recruiting".
It said treatment would continue to be available at Kington Medical Practice, which runs the other two surgeries.
The practice has yet to respond to a request for comment on the proposed closures.
Sue Price, NHS England director of commissioning for Arden, Hereford and Worcestershire, said the closure had been a "difficult decision".
She said the practice had the capacity to "ensure no-one will be left without access to a GP if these branch surgeries are closed".
The practice was considering making arrangements for free public transport for some affected patients, she said.
Ms Price advised patients who had booked appointments to attend them as normal until further notice.
NHS England could not provide the number of patients registered at the two branch surgeries.
It said those affected would be contacted and asked for their views on the closure as part of a three-month consultation.