Redditch's Alexandra Hospital neonatal move on hold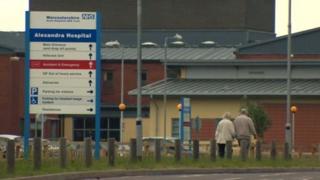 Plans to move neonatal care away from Redditch's Alexandra Hospital have been put on hold.
The Worcestershire Acute Hospitals Trust had warned earlier in the year the unit could move to Worcester after concerns about staffing levels.
The department deals with some of the most high risk births, including premature babies.
The trust said it had since recruited five nurses, while existing staff had volunteered to work additional shifts.
Lindsey Webb, Chief Nursing Officer, said: "We are continuing our recruitment drive but feel that, for the time being, we can now provide a more sustainable service for premature or sick babies and their families across two hospital sites," she said.
"We are confident that we are providing sustainable levels of nursing care within our neonatal services and will continue to monitor this very closely over the coming months."
In a report to the hospital trust board on Wednesday, Chief Executive Penny Venables praised the "tremendous dedication and commitment" of neonatal staff.
She said many of them had "volunteered to work additional hours and shifts in order to keep both neonatal rotas operational" in Redditch and Worcester.
Long-term plans to reorganise hospital services in Worcestershire are expected to go out to consultation later in the year.
They include proposals to downgrade emergency care and maternity services at the Alexandra Hospital and moving them to Worcestershire Royal Hospital.
The £35m plans are designed to ensure hospitals in the county remain financially and clinically sustainable, but have met strong opposition.