Lea Primary School security fears over homes plan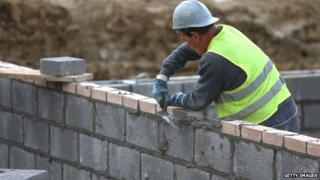 The head teacher of a village school in Herefordshire fears plans for a neighbouring housing estate would stop it being a "safe haven" for pupils.
Linda Townsend, Lea Primary School head, said the 28-home scheme would "overlook our school" and increase the number of people on or near the site.
She told planners the school had "a lot of vulnerable children" to protect.
A petition signed by 220 people against the plans has been presented to MP Jesse Norman.
The developer, Bell Homes, has been contacted for a response.
'Unhealthily close'
The plan is to be considered by Herefordshire Council following a consultation period which ended last month. A date has not yet been set for when it will be heard by the planning committee.
The council received about 50 letters of objection to the plans, including from Lea Action Group.
Its chairman Stephen Banner said the "much-loved primary school" had been developed as an "educational oasis" and was particularly respected for how it had helped children from challenging backgrounds.
"Building dwellings so unhealthily close to the school buildings runs the risk of shattering this rightly-prized idyll," he said.
The group also said the estate would generate more traffic near the school.
Meanwhile, Ms Townsend said if the scheme went ahead it would have a negative impact on the school and a security fence would have to be built to protect the premises.
"It will change the school completely," she said.
"At the moment it's a really safe haven. I know we are really fortunate for that.
"We will have to think about security. Not just in the day when children are in, but also in the evening just to keep the site safe."