Baughton £500,000 pumping station protects from sewage 'misery'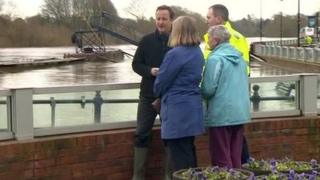 A £500,000 scheme to stop homes in a Worcestershire village being flooded with sewage has been completed.
A new sewage pumping station has been built for Baughton, near Upton-upon-Severn.
Severn Trent Water said the new station is better protected from general flooding and the system is now able to able to "handle more storm water".
Chris Kelsey, from the company, said villagers should be safer from "the misery that sewer flooding can cause".