Ledbury daughter-poisoning accused cleared on orders of judge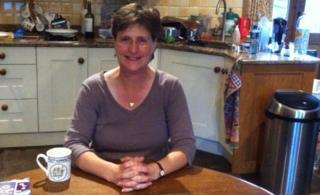 A mother accused of poisoning her daughter has been told by a judge she has no case to answer.
Mary Kidson, 55, had been charged with giving her daughter a "cocktail" of drugs and endangering her life.
But on Wednesday a judge at Worcester Crown Court told a jury to find Ms Kidson, from Ledbury in Herefordshire, not guilty.
Ms Kidson said she was looking forward to re-establishing her relationship with her daughter.
During her trial, jurors were told she had taken the girl "doctor-shopping" around a number of clinics, in the hope they would diagnose a hormonal disorder.
'Simply draconian'
Ms Kidson said she went on to consult a Belgian doctor who prescribed medicines which she then legally imported.
This led to a "dramatic improvement" in her daughter's condition, she said.
But Ms Kidson was arrested in March 2013, and later charged with administering a poisonous substance so as to endanger life or inflict grievous bodily harm, after concerns were raised over the treatment.
Since then, she has only been allowed "very, very limited" contact with her daughter, after the pair were separated by social services.
"It was quite simply draconian, it wasn't doing my daughter's mental health any good," she said.
'Shell-shocked'
Ms Kidson said she was not consulted before her arrest and felt the court case could have been avoided if more efforts had been made to understand her daughter's treatment.
"I'm very angry at being accused of such serious offences when it's very clear to everybody I would never harm my daughter," she said.
"The best option... would have been for social services to come and talk to me and find out exactly what treatment she was receiving."
Ms Kidson's barrister Ken Hind said she had been left "shell-shocked" by her time in custody and was "coming to terms with normality".
He said the way police, doctors and social services had handled the case was being reviewed by Ms Kidson's legal team.
West Mercia Police said: "We have a duty to investigate all concerns regarding the care of children and vulnerable members of the community when they are brought to our attention."
In a statement, Herefordshire Council said the authority and partner agencies had "worked closely together to ensure that the welfare of the child within this family is protected".