WW1 shell at Malvern College sparks boarding house evacuation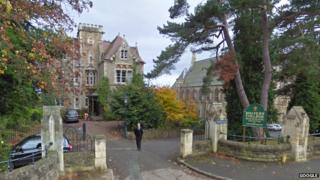 A boarding house at an independent school in Worcestershire was evacuated while an Army bomb squad checked the safety of a World War One shell.
Army explosives and ordnance experts were called to Malvern College on Friday night.
The shell had been used as a teaching aid and had "been at the school for some time" according to the head teacher, Antony Clark.
He said the Army had removed the shell and it would not be returned.