Hereford Islamic centre plan refused over parking concerns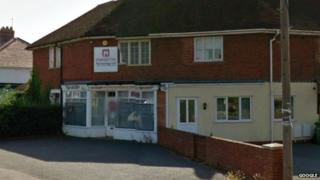 Planning permission for an Islamic centre in a residential area of Hereford has been refused.
A row with nearby residents erupted when the Hereford Islamic Society applied to convert a shop in Putson, South Wye.
Herefordshire Council agreed with neighbours' objections over the site's limited parking spaces and access.
The society was hoping the centre would provide a place for prayer, religious services and community activities.
The Local Planning Authority said the proposed use of the Holme Lacy Road property was "likely to significantly impact upon the amenities of neighbouring residents".
Ahead of the decision, neighbour Tracey Rock said: "It's just not a suitable area for a day centre to be in."
Another resident, Don Allan, said: "It's nothing to do with race or anything like that, just the volume of traffic."
No-one from the Islamic society was available to comment.