Grant to repair River Severn river bank in Worcester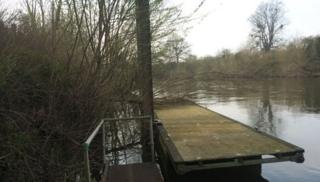 A river bank damaged by flooding and storms in 2013 is to be repaired thanks to a lottery grant.
The 5th Worcester Sea Scout Group has received £76,254 from Sport England's Flood Relief Fund.
The money will be used to restore a section of the eroded River Severn riverbank at Northwick and create a barrier to stop water getting onto the land in the future.
Group Scout Leader Robert Sidley said he was "delighted".