Worcester general election count site switched 'over space'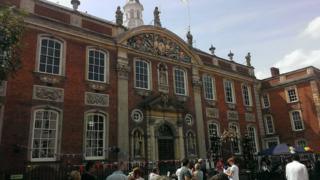 Worcester's count venue for the general election has been moved due to a lack of space, the returning officer said.
St John's Sports Centre, Malvern Road, will be used rather than the Guildhall, which dates back to 1721.
A new requirement to start counting by 02:00 BST on 8 May and the anticipated turnout "drive the need for more staff" at the venue, said Duncan Sharkey.
The 18th Century building was designed by Thomas White, a local architect who was a pupil of Sir Christopher Wren.