Sainsbury's to make sweet wrappers colour-blind friendly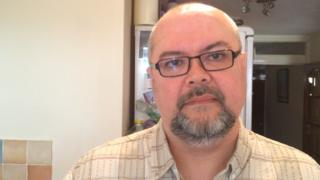 A supermarket is to change the wrappings in a box of its chocolates after pressure from a group campaigning for colour-blind people.
Worcester man Dave Dunbar, from Colour Blind Awareness, was concerned the only clue to the contents of sweets in a box of Sainsbury's Chocolate Treats was the colour of the wrapper.
He feared colour-blind people with allergies could eat the wrong sweet.
Sainsbury's said it would put allergy warnings on the wrappers themselves.
Mr Dunbar said a friend in the Colour Blind Awareness group has a son with a nut allergy and told him confusing the wrappers could be "a serious issue".
Mark Bartholemew, from the supermarket, said: "It's the right thing for our customers and we're delighted we can make this change in time for Christmas."
Colour-blindness
Colour-blindness is the reduced ability to distinguish between certain colours
Most common form is red/green colour-blindness, where red and green are confused
Most people with a moderate form of red/green colour-blindness will only be able to identify accurately about five coloured pencils from a standard box of 24 pencil crayons.
Usually inherited and affects about one in 12 men and one in 200 women
Some people become colour-blind as a result of diseases such as diabetes and multiple sclerosis or they acquire the condition over time due to the ageing process
Source: Colour Blind Awareness
Kathryn Albany-Ward, the founder of Colour Blind Awareness, said some other chocolate manufacturers already put allergy warnings on wrappers, or use patterns to indicate what is in them.