Wife of Hereford man to be deported to Philippines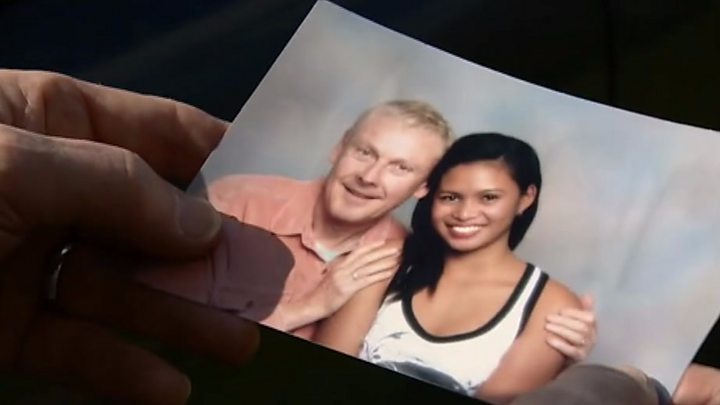 The wife of a British man will be left homeless when she is sent back to the Philippines, her husband says.
Rob and Marinel Bristow, from Hereford, married eight years ago.
Mrs Bristow had been refused a permanent visa and they were appealing against the decision, but this month she was arrested, detained and told she would be deported.
The Home Office said Mrs Bristow could not provide evidence of her husband's earnings needed for the application.
Mrs Bristow was taken to the Yarl's Wood Immigration Removal Centre in Bedfordshire as she has been unable to prove her husband's earnings as a photographer meet the threshold of £18,600 for her to stay here on a spousal visa.
Her husband said she would be deported imminently.
More stories from across Herefordshire and Worcestershire
"If she's sent back now she will basically be homeless," he said.
After the couple married, Mrs Bristow initially remained in the Philippines.
When a typhoon destroyed her business and property in 2013, she moved to the UK and applied to permanently stay, but her application was refused.
During the appeals process her passport and visitor visa expired and she was told to register at Hereford police station each month.
"We waited and waited for the result of the application and never heard anything and she went in as usual on 8 March and was detained," said Mr Bristow.
"They showed us the letter of refusal and then she was detained in the police station and moved to the immigration removal centre. That's the first we knew of the visa result."
The Home Office said: "Ms Bristow did not submit the required evidence to demonstrate her partner's income from self-employment. The required threshold is £18,600 a year."