JCB used to steal cash machine from Malvern post office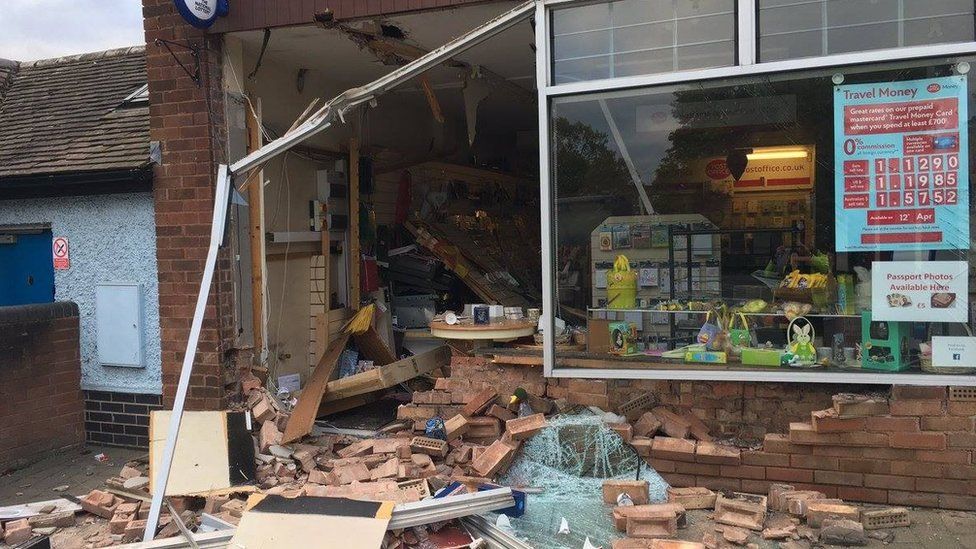 Thieves have used a JCB to smash into a Worcestershire post office to steal a cash machine.
A huge hole has been left in the wall of the store in Barnard's Green, Malvern, with bricks and debris scattered outside.
A spokesman for West Mercia Police said the theft had happened overnight on Thursday.
The offenders abandoned the vehicle outside the shop, which has been cordoned off while police investigate.
Shop owner Jenny Cain said: "I've come down here and there's a JCB gone through the front of my shop, devastated my shop front and taken the ATM.
"They have done untold thousands of pounds of damage and devastated the business."
Related Internet Links
The BBC is not responsible for the content of external sites.