Man dies 18 months after 'enforced foot amputation' bid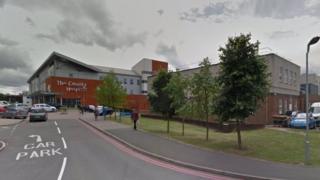 A man with diabetes has died 18 months after the High Court ruled he should not be forced into having surgery to save his life.
The Wye Valley NHS Trust in Herefordshire had wanted the man, who was in his 70s, to have his "putrefying" foot amputated.
Doctors feared he would die within days if he did not have the surgery.
A judge ruled in September 2015 an "enforced amputation" would not be in the patient's best interests.
More on this and other stories from Hereford and Worcester
Lawyers involved in the case said the man, who had schizophrenia, died a few days ago.
You may also like:
Mr Justice Peter Jackson had analysed evidence at a hearing in the Court of Protection in London, where judges consider issues relating to vulnerable people who lack the mental capacity to make decisions.
He said the trust's application had been "rightly brought", even though it was dismissed.
The judge was told the man was refusing treatment and he could "succumb" within days to an "overwhelming infection".
However, Mr Justice Jackson concluded it would not be in the man's best interests to "take away his little remaining independence and dignity".