Plans for new Worcester City FC ground rejected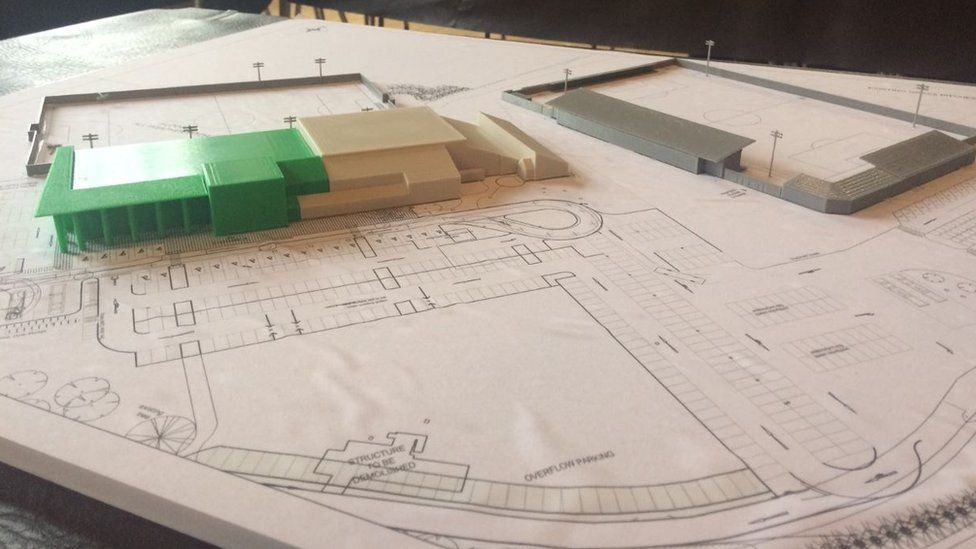 Plans for a new ground for Worcester City FC have been rejected.
Five Conservative city councillors voted not to grant planning permission for a 4,400-capacity stadium near Perdiswell Leisure Centre.
Many Tory councillors said having a community sports ground was crafty wording for what in effect would be a football ground with very little use for the public.
The club's supporters trust has vowed to appeal against the decision.
Planning officers had recommended proposals for approval.
At a meeting last month, councillors voting against argued the stadium would have a significant impact on the green space of a park and on the local community.
The application was for a 4,400-capacity stadium which would have an all-weather pitch, floodlights and 82 parking spaces.
Speaking after Thursday's outcome, Rich Widdowson, from the supporters trust, which was behind the plans, said it was "purely a political decision".
He said: "They're picturing Perdiswell as some beautiful haven. It's not. It's a dump.
"We'll be appealing and we will win the appeal, so the council will have a hefty bill at some stage... down the line."
The issue could go to a planning inspector or to a public inquiry.
Council leader Labour's Adrian Gregson warned it could end up costing the taxpayer and the council a lot of money.
Related Internet Links
The BBC is not responsible for the content of external sites.