'Lost' WW2 munitions workers' grave in Herefordshire found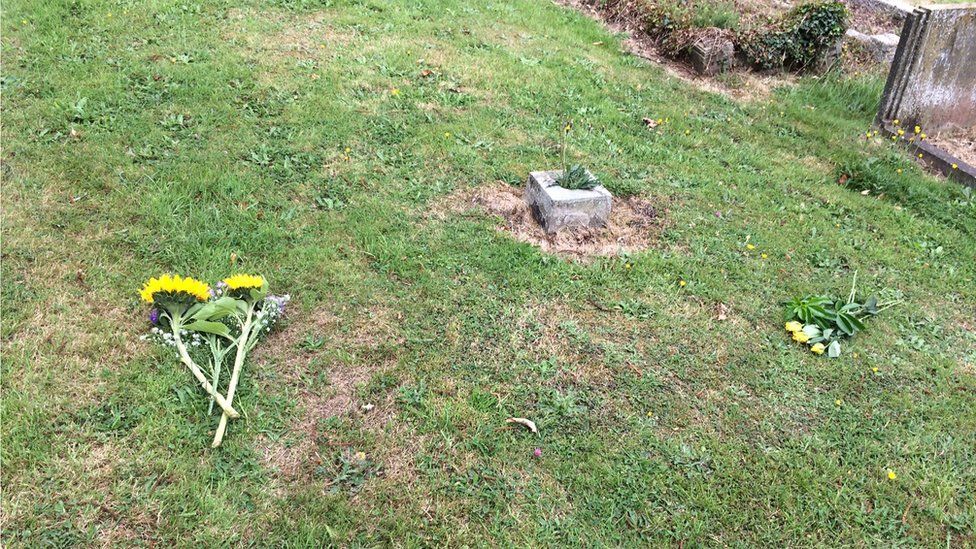 An unmarked grave been discovered of people who died in a World War Two munitions factory bombing 75 years ago.
At least 16 people died and 27 were injured when a German plane dropped a cluster of bombs on the factory at Rotherwas, in Herefordshire.
Reverend Anna Branston, of St Peter's Church in nearby Bullinghope, identified three plots this week after working with BBC Hereford & Worcester.
She said the find was fascinating, adding: "I had no idea it was there."
The BBC station is campaigning to gain national recognition for the munitions workers of the two world wars.
The reverend said the church's staff had come across the plots after studying the register of the graves and comparing it with a survey done some years later.
"We put them together and discovered there were three unmarked plots," she said.
The location of the plots - next to other victims' graves - suggested a connection to the attack.
She said the register "somewhat gruesomely" referred to the grave's contents as "limbs".
She said she preferred to record it as "the remains of those unknown".
The number of people working on the site at the time of the attack - which took place on 27 July 1942 - has never been released by the government.
Many of those whose names are in the public domain were civilians who lived nearby.
Nancy Evans, one of two munitions workers from her shift who survived the bombing, said she still remembered the shock of losing so many friends.
"The bigger part of your friends were dead," she said.
Ms Branston said the unmarked grave would become a place of remembrance for "people who lost relatives and friends and don't know where they are".