'Mermaid' banned from Bromsgrove swimming pool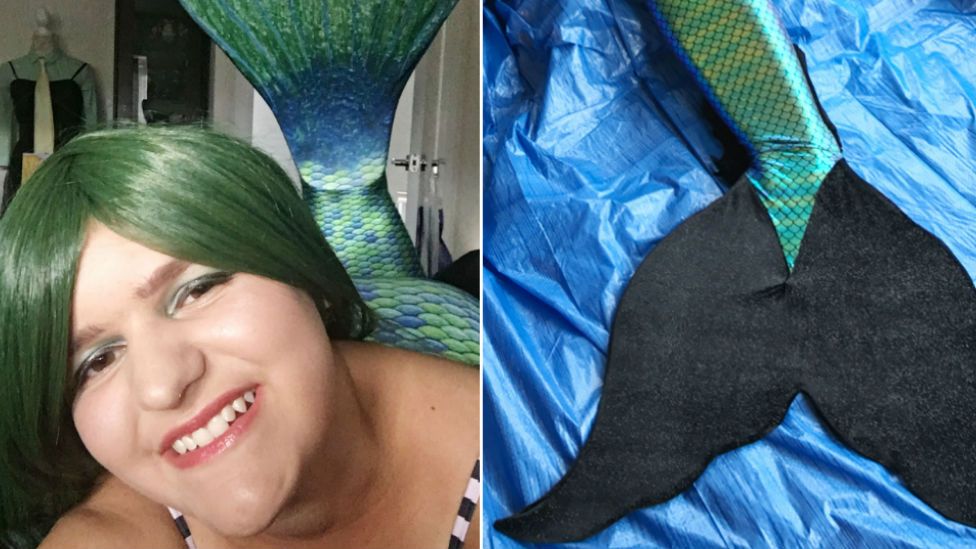 A mermaid fanatic has been stopped from making a splash after her flipper was banned due to safety concerns.
Leia Trigger has been forced to search for waters new after management at a pool in her hometown of Bromsgrove told her she could not wear her tail.
Ms Trigger, 18, who uses the name Mermaid Aries, said the ban was a "big draw-back".
Dolphin Leisure Centre prohibits tails as they "can cause injury to other swimmers" and "irregular currents".
"Because the legs are bound together, they [Dolphin Leisure Centre] were worried that I might get into trouble in the water or that I might end up hitting somebody," Ms Trigger said.
Ms Trigger, who owns two tails worth £150, said she has wanted one for four years and enjoys the sense of freedom her alter-ego has.
"It's about a sense of just being able to dive in, and I can explore as a mythical, amazing, graceful creature."
Ms Trigger has had to scale back her ambitions to work as a children's entertainer as she said she's now "out of action".
Neil Cowdrey, contract manager at the leisure centre, said the centre would be in touch with Ms Trigger to discuss alternative arrangements but for now tails remain banned due to the risk to other swimmers.