Workers tackle fatberg in Worcester sewer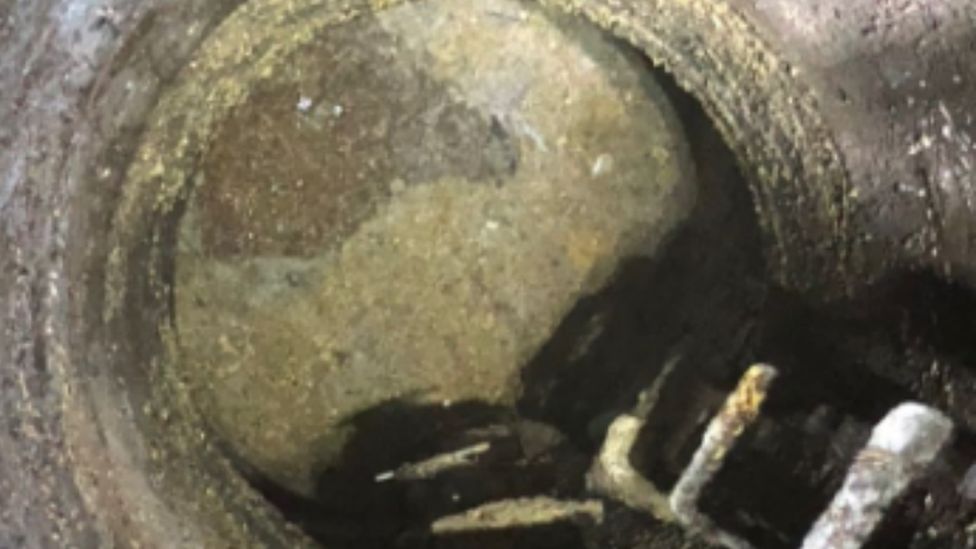 Workers have spent more than 26 hours breaking down a "monster" fatberg that formed in a Worcester sewer.
Severn Trent Water says it expects to spend at least another full day working around the clock to shift the solid lump of fat.
The build-up is between seven and 10 metres in length (22-32ft).
Engineers are shooting the fat with water in a bid to move it, but say they might need to work through Christmas to get it clear.
Clare Ryman, senior network technician for Severn Trent said the fatberg was "harder than concrete", which made the work "extremely slow going".
It has to be cleared entirely, otherwise it will just build back up again.
She said: "We're also hacking off solid chunks of fat - it's not the most pleasant job in the world but it's got to be done."
At the moment, the team cannot get a CCTV camera into the blockage to get a good view, because of the quantity of solid fat in the sewer.
While the jetting continues, there is a lane closure on Sidbury Road.
Severn Trent advises people not to not put fats, oils and greases down their kitchen sinks and to use a "gunk pot" instead.
Related Internet Links
The BBC is not responsible for the content of external sites.