'Vibrant Bethlehem" crib in Hereford draws visitors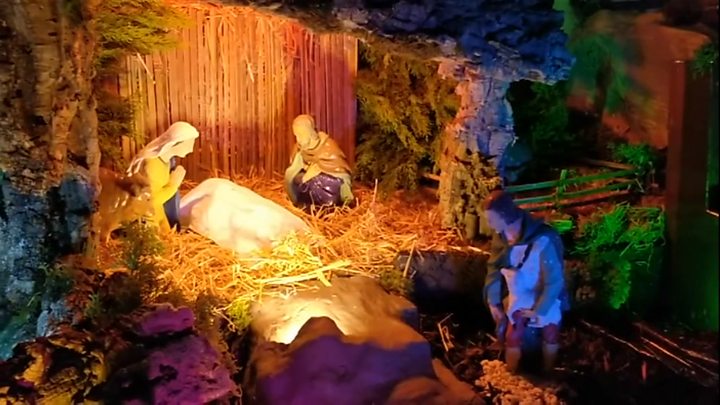 Children have helped create a "vibrant Bethlehem" scene which is drawing visitors, says one of its designers.
Melbin Thomas said the nativity scene at St Francis Xavier's Church, Hereford, included waterfalls, a water wheel, animal noises and mist effects.
The maintenance engineer designed the crib with aeronautical and automobile engineering student Leonardo Bento.
Youngsters helped build the crib which took five days to construct at the church in Broad Street.
Mr Thomas said nativity scenes had been created at the church for the past five years, but he believes this "fully computerised" one which included an LED sky was "the biggest and best" so far.
He added that everyone was welcome to see the crib which is on display at the church until January 20. Donations raised will go to St Michael's Hospice.