Surgeon convicted of fraud after lying about operations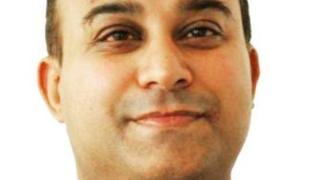 A surgeon has been convicted of fraud after lying about the number of operations he had carried out to get a lucrative job.
Sudip Sarker told interviewers in 2011 he had conducted 85 keyhole procedures, 51 of them solo - the true figure was just six.
He was appointed to a £74,000 job at the Alexandra Hospital in Redditch, but immediately struggled.
Sarker, 48, told Worcester Crown Court he had made a "guesstimate".
The jury took less than two hours to find him guilty of fraud by false representation. He is due to be sentenced on Monday.
Giving evidence, Sarker, who previously worked at the Royal Free Hospital and Whittington Hospital, London, claimed he was "very nervous" ahead of his job interview and he had simply "misunderstood" the question about the number of keyhole operations he had performed.
Suspended from practice
Under cross-examination, prosecutor Jacob Hallam QC, asked: "You did English, maths, chemistry, biology and physics Scottish Higher qualifications.
"Then you went to do medicine at university, and then a PhD.
"But you didn't understand the question that you were being asked?"
Sarker, of Botany Road, Broadstairs, in Kent said the figures "reflected both open surgery and laparoscopic [procedures]."
Mr Hallam said, as a doctor, the defendant would have known the importance of being "honest about experience and qualifications".
The GMC said Sarker had been suspended from practice since June 2014 and an investigation was ongoing into concerns about the number of patients who died while under his care.
Worcestershire Acute Hospitals NHS Trust said Sarker had worked at the trust for 14 months, until his suspension in October 2012, which led to his later dismissal.
It said it welcomed the verdict.